Besabriyaan Song Lyrics -Armaan Malik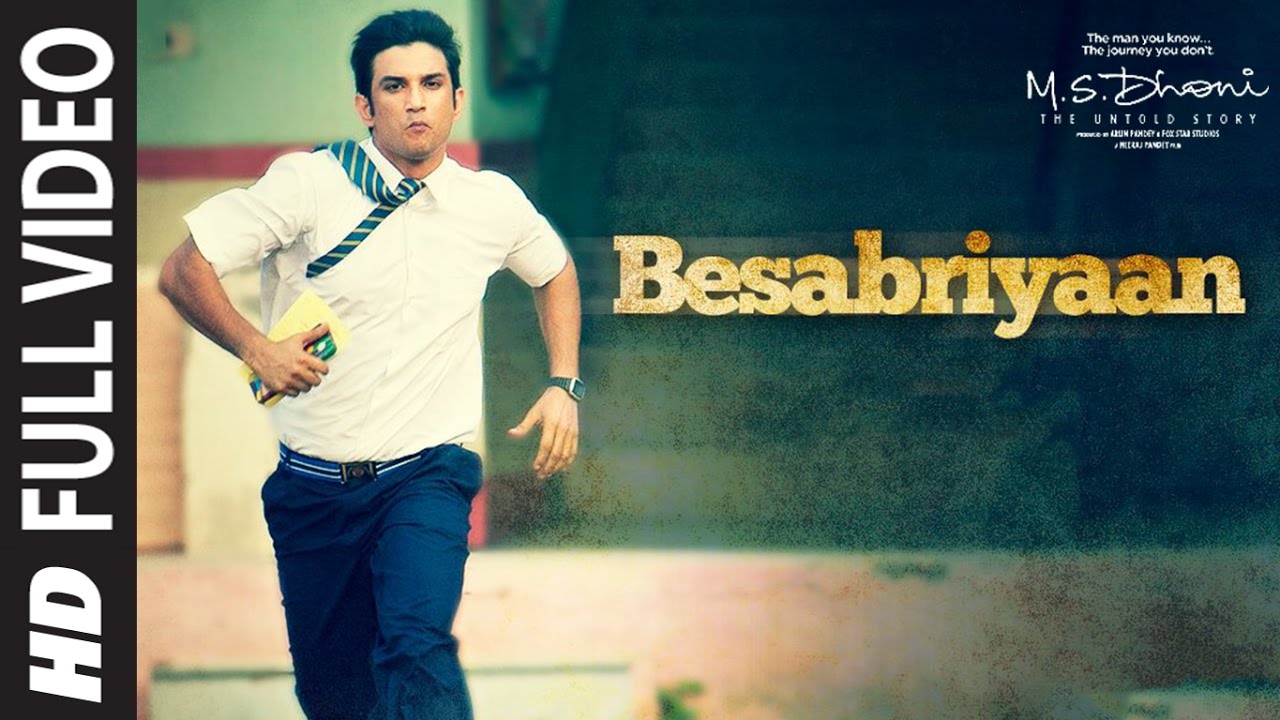 Besabriyaan Song Credits :

Song: Besabriyaan
Movie: M. S. DHONI - THE UNTOLD STORY
Singer: Armaan Malik
Album: M. S. DHONI - THE UNTOLD STORY
Lyricist: Manoj Muntashir
Composer: Amaal Mallik
About Kyun Khamakha Song :

Besabriyaan Song Lyrics is from Kaun Pravin Tambe Movie which was released on 2022 . M.S. Dhoni: The Untold Story It is based on the life of former Test, ODI and T20I captain of the Indian national cricket team, Mahendra Singh Dhoni. The film stars the late Sushant Singh it express the feeling of the actor. Personally it is a one the best motivational song. this song boost your mind, this is one of the best underrated motivational song. I will take this song after "Chak Lein De" and "Lakshya".
I highly recommend every one to listen the song. We have given the song lyrics below, it will help our singer brother to sing the song with there voice.
Raaste bhaage
Paanv se aage
Zindagi se chal
Kuch aur bhi maange (x2)

Kyun sochna hai jaana kahaan
Jaaye wahin le jaaye jahaan
Besabriyaan, besabriyaan
Besabriyaan, besabriyaan…

Kadmon pe tere baadal jhukenge
Jab tak tujhe ehsaas hai
Jaageer teri tera khajana
Ye tishnagi hai
Ye pyaas hai

Kyun rokna ab ye kaarvan
Jaaye wahin le jaaye jahaan
Besabriyaan, besabriyaan
Besabriyaan, besabriyaan…

Kya ye ujaale
Kya ye andhere
Dono se aage hai manzar tere

Kyun roshni tu baahar talaashe
Teri mashaale hain ander tere..

Kyun dhoondna pairon ke nishaan
Jaaye wahin le jaaye jahaan
Besabriyaan, besabriyaan
Besabriyaan, o.. besabriyaan…