Khamakha Song Lyrics - Kaun Pravin Tambe Motivational Song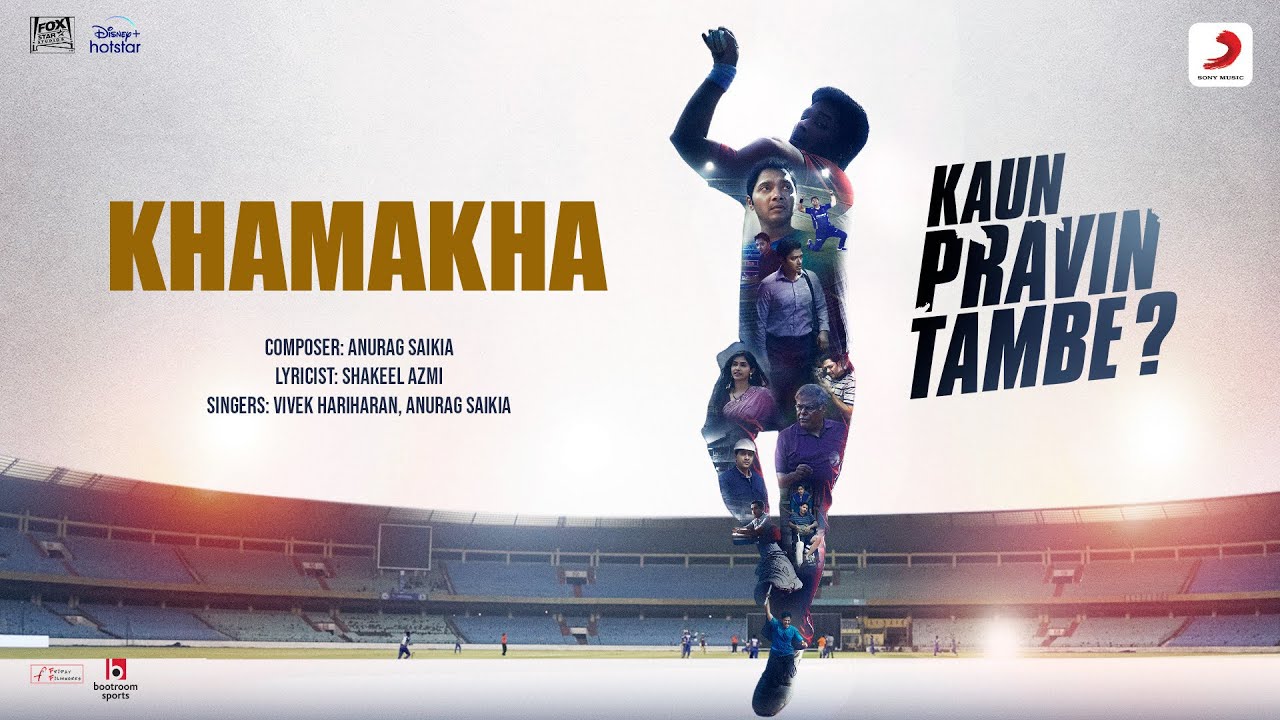 Khamakha Song Credits :

Song: Khamakha
Movie:Pravin Tambe
Singer: Vivek Hariharan, Anurag Saikia
Album: Pravin Tambe
Lyricist:Shakeel Azmi
Composer: Anurag Saikia
About Kyun Khamakha Song :

Khamakha Song Lyrics is from Kaun Pravin Tambe Movie which was released on 2022 . Kaun Pravin Tambe is a 2022 Indian Hindi-language biographical sports drama film directed by Jayprad Desai. It is based on the life of Indian cricketer, it express the feeling of the actor. Personally it is a one the best motivational song. this song boost your mind, this is one of the best underrated motivational song. I will take this song after "Besabriyaan " , "Chak Lein De" and "Lakshya".

I highly recommend every one to listen the song. We have given the song lyrics below, it will help our singer brother to sing the song with there voice.


Khamakha Song Lyrics

Band hai, jitne, darwaze, kholega tu
Odhke, ik din, khamoshi, bolega tu
Choo lega tu aasman ko, rehna re zid pe ada
Khamakha khamakha gham na kar khamakha
Khud ko yun nam na kar khamakha
Abra chhat jayega, tu jo dat jayega
Hausale kam na kar khamakha II 1 II

Bojh ye, jitna lagta hai, utna nahin
Koi bhi masla, hal na ho, aisa nahin
Niklega tu mushkilon se, tutega ye dayra
Khamakha khamakha gham na kar khamakha
Khud ko yun nam na kar khamakha
Abra chhat jayega, tu jo dat jayega
Hausale kam na kar khamakha II 2 II

Waqt bhi, tujhse haarega, tu jeetega, bola to tha
Doob ke tu yun ubhrega, had se gujrega, tha ye pata
Pohochenga tu manzilon pe, kehta tha ye rasta
Khamakha khamakha gham na kar khamakha
Khud ko yun nam na kar khamakha
Abra chhat jayega, tu jo dat jayega
Hausale kam na kar khamakha II 3 II